This week at the AIAA Aviation Forum 2021, members of the AGILE4.0 team will present their latest progress related to the MDO and MBSE activities developed in the AGILE4.0 project supported by CINEA – European Climate, Infrastructure and Environment Executive Agency.
There are 2 technical sessions in which mainly AGILE4.0 contributions are presented
Wednesday 4th, August 2021 MDO-13 Special Session: MBSE Integration with MDO I (3/5 presentations from AGILE 4.0)
Thursday 5th, August 2021 MDO-19 Special Session: MBSE Integration with MDO II (all AGILE4.0 presentations)
Don't miss this opportunity to learn more about the AGILE4.0 project !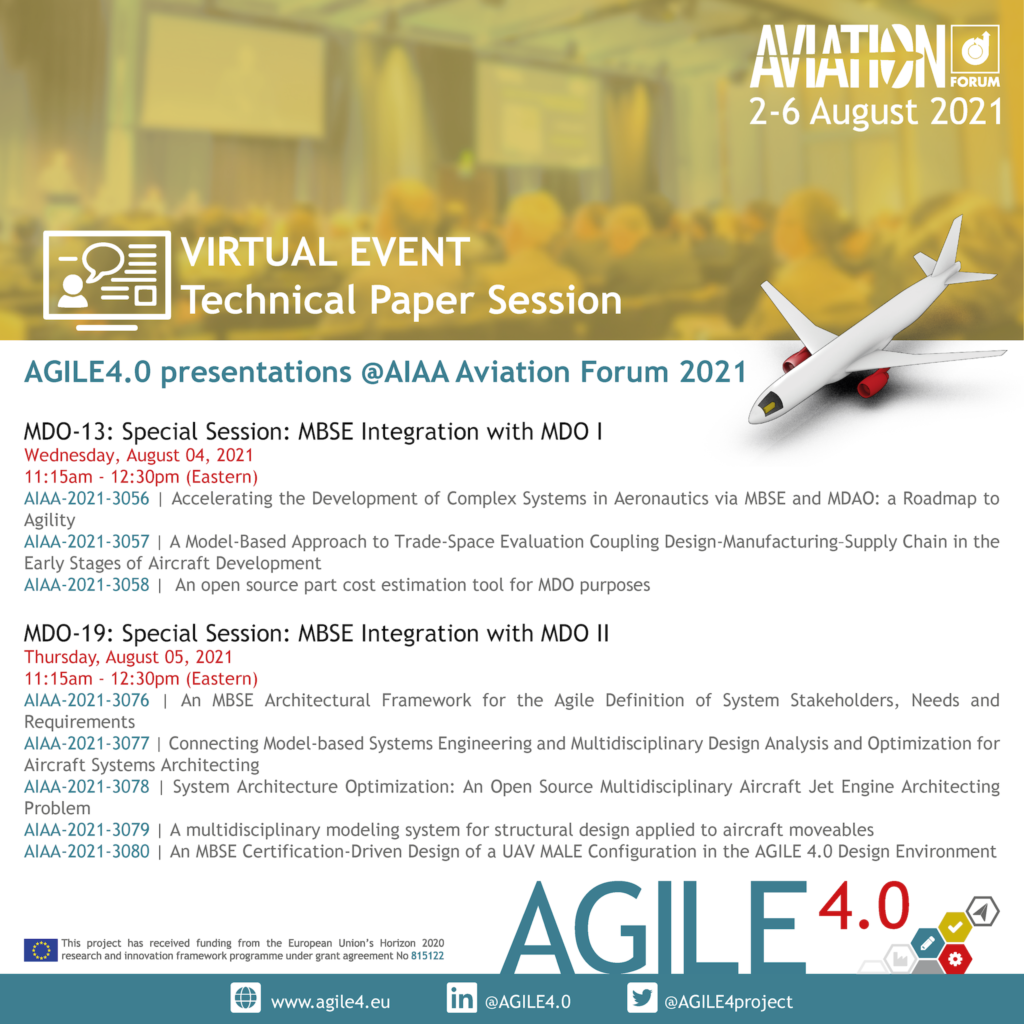 There is one panel discussion in which AGILE4.0 team will be widely represented by 3 panelists. Take this opportunity to hear from experts !
Thursday 5th, August 2021 MDO-23 Technical Panel: MBSE Integration with MDO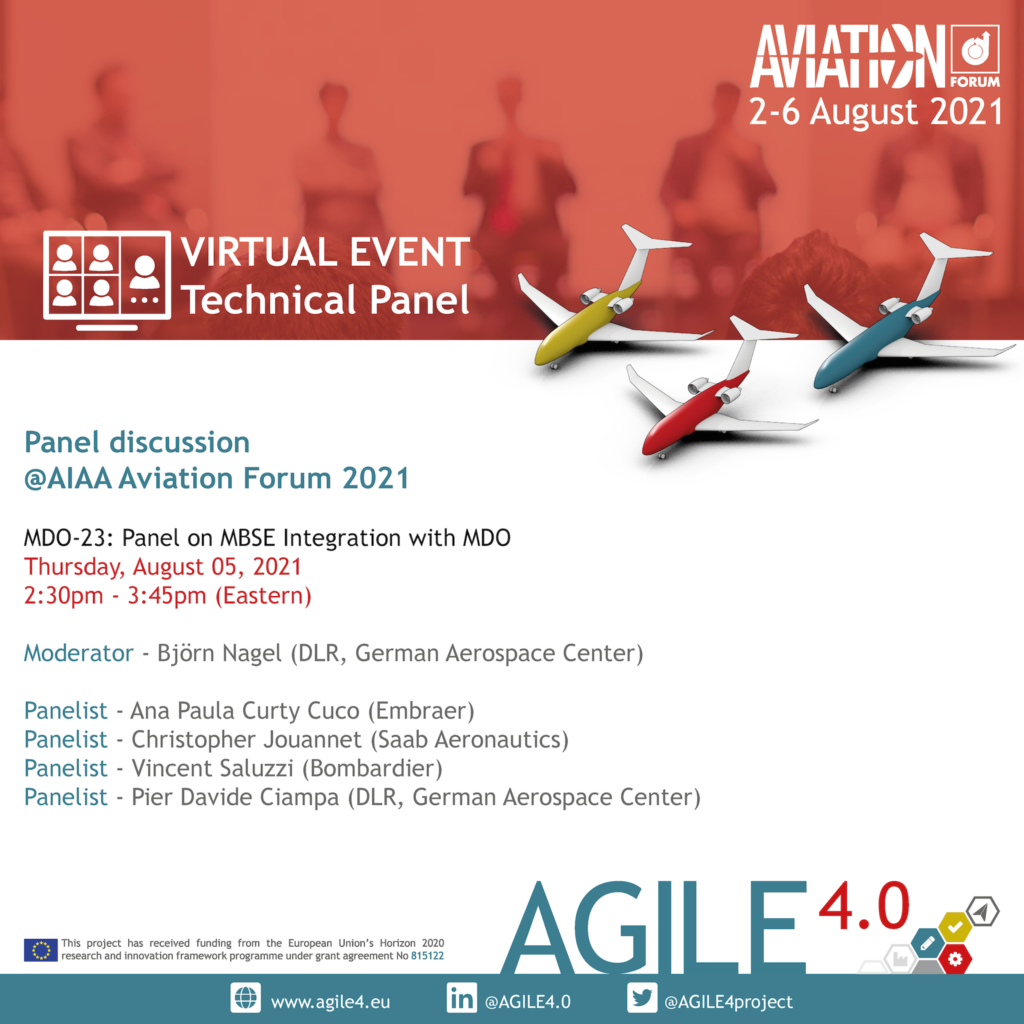 Full conference program is here